2 Bridge Street, Suite 210, Irvington, NY 10533
Phone: 914.376.5444 | Toll Free: 877.227.7326 | Fax: 914.376.7376
www.pecopallet.com
FOR IMMEDIATE RELEASE
PRESS CONTACT INFORMATION:
Adrian Potgieter
PECO Pallet, Inc.
Senior Vice President, Sales
914.619.8947 | apotgieter@pecopallet.com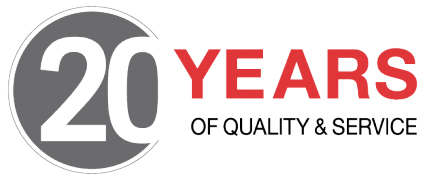 PECO Pallet Celebrates 20 Years of Quality and Service
June 27, 2017 (Irvington, NY): PECO Pallet Inc., a pooled pallet provider based in Irvington, New York, recently celebrated its 20th year in business. Over the last two decades, the company has grown from a cooperative effort of regional pallet recyclers and manufacturers into a North American leader in pallet pooling with an outstanding reputation for delivering high quality wood block pallets and responsive customer service.
PECO Pallet began in June 1997 in Cincinnati, Ohio, when about 20 pallet recyclers, new pallet manufacturers, and brokers organized to form the "Pallet Exchange Company," or "PECO." The company's name was later changed to "PECO Pallet, Inc.," and its pallet pool increased significantly after capital investments from several private equity investors.
In March 2011, PECO Pallet was acquired by Pritzker Group. This partnership has supported the company's continued expansion throughout the U.S., Canada, and Mexico.
Today, PECO Pallet has more than 1,600 recovery, sort, manufacturing, and fullservice depots across the U.S., Canada, and Mexico. PECO's red wood block pallets are used by top grocery and CPG companies to ship products from more than 2,500 active locations to distribution centers and retailers throughout North America.
Joe Dagnese, CEO of PECO Pallet, stated, "As we celebrate PECO's 20th anniversary, we want to thank all of our customers, distributors, pallet manufacturers, and depot partners for their ongoing support. We look forward to another 20 years of expansion and innovation!"
###
About PECO Pallet:
PECO Pallet is a North American leader in pallet pooling, and the company's passionate commitment to quality and service has saved its customers millions of dollars. PECO's superior quality wood block pallets are used to ship products to retailers and distribution centers throughout the U.S., Canada, and Mexico. PECO Pallet is based in Irvington, New York, and maintains over 1,600 service centers and manufacturing plants throughout North America. For more information, visit
pecopallet.com
.
About Pritzker Group:
Pritzker Group, founded by Tony and J.B. Pritzker, has three principal investment teams: Private Capital, which acquires and operates leading North America-based companies; Venture Capital, which provides early-stage and growth venture funding to technology companies throughout the United States; and Asset Management, which partners with topperforming investment managers across global public markets. Pritzker Group Private Capital acquires North America-based middle-market companies with leading positions in the manufactured products, services and health care sectors. The firm's permanent, proprietary capital base allows for efficient decision making, broad flexibility with transaction structure and investment horizon, and alignment with management teams focused on creating long-term value. Pritzker Group brings significant resources, expertise and credibility in building businesses and is an ideal partner for entrepreneur- and familyowned companies. For more information, visit
pritzkergroup.com
.