2 Bridge Street, Suite 210, Irvington, NY 10533
Phone: 914.376.5444 | Toll Free: 877.227.7326 | Fax: 914.376.7376
www.pecopallet.com
FOR IMMEDIATE RELEASE
PRESS CONTACT INFORMATION:
Adrian Potgieter
PECO Pallet, Inc.
Senior Vice President, Sales
914.619.8947 | apotgieter@pecopallet.com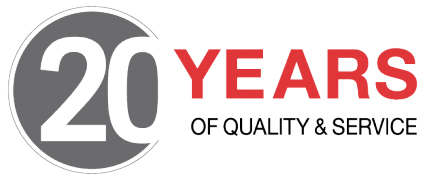 PECO Pallet Depot Re-Certified by Safe Quality Food Institute
October 25, 2017 (Irvington, NY): For the third year in a row, PECO Pallet's depot in Hazleton, Pennsylvania has been re-certified by the Safe Quality Food Institute (SQF) for Level 2 HACCP-Based Food Safety Plans. In 2014, PECO Pallet became the first North American pallet company to achieve SQF certification and remains the only wood pallet depot in the U.S. with SQF certification.
Joseph Dagnese, Chief Executive Officer of PECO Pallet, said, "Safety is of paramount importance at PECO Pallet, and our continuous improvement processes ensure consistent quality and safety for our customers. We are proud to be recognized as the only wood pallet company with a proven HACCP-based food safety program."
The SQF certification is part of the Global Food Safety Initiative (GFSI) and is focused on food safety prevention controls for packaging and shipping materials. To qualify for the SQF Certification for Level 2 Food Safety, PECO Pallet had to demonstrate that it meets certified requirements to identify hazards and minimize food safety risks in its environment and products. PECO Pallet maintains an HACCP-based food safety and quality system and was evaluated in 17 different supporting programs and procedures, ranging from sanitation and chemical controls to personnel training and transportation programs. The entire facility in Hazleton was audited, and PECO Pallet's implementation of HACCP quality systems and controls was found to meet or exceed U.S. FDA food safety requirements.
PECO Pallet's Hazleton depot opened in 2013. In addition to sorting, repairing, storing, and reissuing pallets, the state-of-the-art depot also provides a place to develop new processes to deliver higher levels of pallet quality, service, and safety across all facilities in PECO's North American network.
###
About PECO Pallet:
For over 20 years, PECO Pallet has delivered high quality rental block pallets, responsive customer service, and significant supply chain savings. PECO's superior quality wood pallets are used to ship products to retailers and distribution centers throughout the U.S., Canada, and Mexico. PECO Pallet is based in Irvington, New York, and maintains over 1,600 pallet depots and service centers throughout North America. For more information, visit
pecopallet.com
.